Personal development is often not the main focus for most people in their busy lives. Throughout your whole life you will be making progress towards self-improvement and personal development. By thinking about your aims and ambitions carefully, you can help steer your personal development towards your goals more effectively.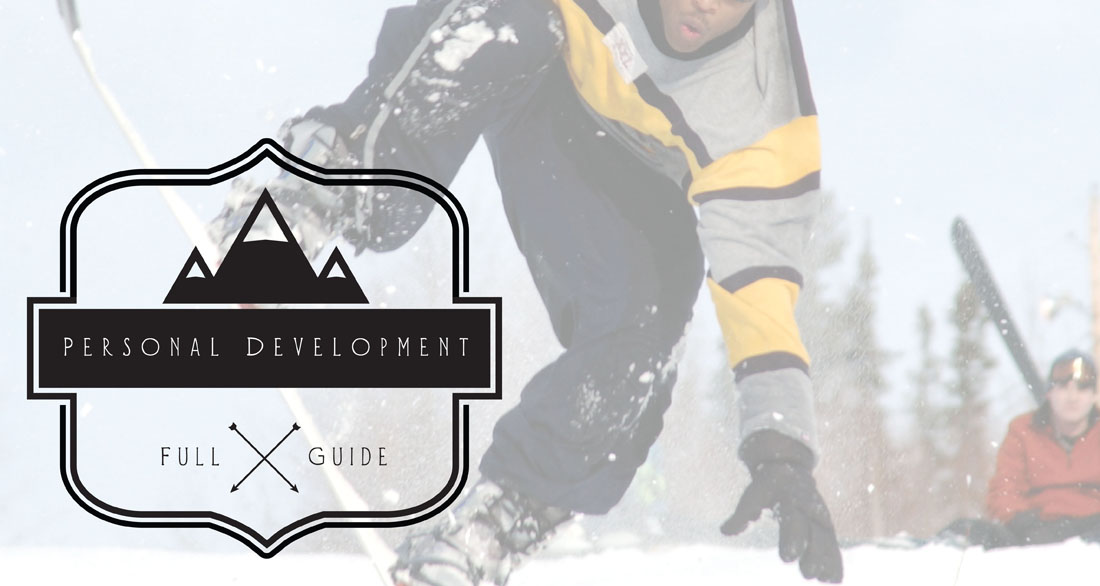 By planning and managing your personal development you can help maximise your full potential.
Self-improvement helps you build confidence in your own skills and abilities, think positive and fulfil your life goals. Personal development is essential for all aspects of your life. By developing your social and practical skills, you can enhance your personal life as well as your career.
Why should I focus on personal development?
Many people believe that self-education begins and finishes while they are at school, college or university. But developing new skills and developing your knowledge should continue throughout your whole life.
Considered personal development can influence your relationships and improve the quality of all aspects of life including:
Raising confidence
Improve motivation
Improve career prospects
Goal achievement
Personal relationships
Family planning
Social life
Personal empowerment
Enhancing employability
Life skills
Leisure activities
Achieving your full potential
We should all try to become everything that we are capable of becoming. Focusing on self improvement can make it easier to find self actualisation.
What are personal development skills?
Personal development comes as a result of hard work and motivation. You will need to improve the way that you approach tasks to become more efficient in your work. You will also need to develop a desirable skill set to make yourself more employable and open up more opportunities.
Time management
We all have limited time available to take on additional learning, work or education. Managing your time correctly can help you develop extra skills whist also finding time for family, friends, work or education.
Identify the times in the day when you feel most energetic. Use this time to get the most demanding tasks completed.
Create a list of tasks which you need to complete by the end of each day or week. Tick off each job once it has been completed to give you a visual reference of how much you have finished and how much is left to do.
Learn how to delegate jobs that other people can do. Say no to jobs which are not your responsibility. This can free up time from chores which other people are able to take control of.
Evaluate your CV, portfolio or resume
A CV is useful for evaluating your own abilities and skills as well as being required for job applications.
You will have gathered a range of skills through education, employment, leisure and voluntary work which you can make a record of.
When applying for a position, adjust your CV to show the most relevant skills for that job.
Work on your transferable skills
Transferable skills are abilities and aspects of your personality which can become useful throughout a range of jobs and activities.
Make a list of your transferable skills and identify aspects which need improving and which are already strong. This can make you confident in your abilities while aware of the areas that you can make stronger.
Transferable skills include:
Literacy and numeracy
IT skills
Communication (verbal and written)
Problem-solving
Emotional intelligence (understanding the needs of others)
Interpersonal skills
Ability to keep organised
Public speaking
Money management
Learn new skills
By learning a new skill, you can improve the chances of employment, career progression or understanding of a process. You will find much more opportunities open up if you have acquired the relevant skills and learning.
You may need to overcome any barriers that get in the way of learning a new skill.
Confidence:
People with low self-esteem may require a friend to guide them through the early stages. Once you begin to acquire new skills your confidence will improve and you can continue with less assistance.

Finance:
If you are economically struggling, it may appear that many educational routes are out of reach. You can find alternative ways to learn such as internet research, library reading or long distance learning courses.

Providing your time voluntarily is another way that you can learn new skills without investing in learning. Voluntary work will also demonstrate your ability to work as a member of a team and within society.

Family:
Family commitments can be a barrier to learning for many people. If you can find a relative or friend to help you take care of a child or elderly relative, you can find a regular period of time for learning.

Many universities and colleges also provide free or subsidised child care while you are attending classes.
---
Check out these fantastic books on personal development
---
Ways to help improve your personal development
If you find that life constantly feels like a struggle you may need to adjust your approach to life rather than expect the world to change to make you happy. The way that you manage situations can determine the outcome and have a positive or negative effect on the result.
Use these techniques to help develop your self-awareness and build your confidence.
Talk to yourself in positive terms
Keep in mind the things that you like about yourself
List all of your good qualities
Keep notes of your achievements to reference
Make positive plans for your future
When you find that you are engaged in problems within work or social situations, you may be able to resolve them without conflict by learning new skills. Personal traits such as improved confidence, motivation and anger management can turn a negative situation into a positive outcome.
Remember, the way that you approach a situation will have a direct effect on the outcome.
Personal development will give you the skills to turn problems around to your advantage.
To develop your personal skills, you will need to be aware of your strengths and weaknesses. You should frankly evaluate your mental state and problems with self-esteem. Ask yourself how you define personal success and what steps you need to take to achieve it.
Republished by Blog Post Promoter